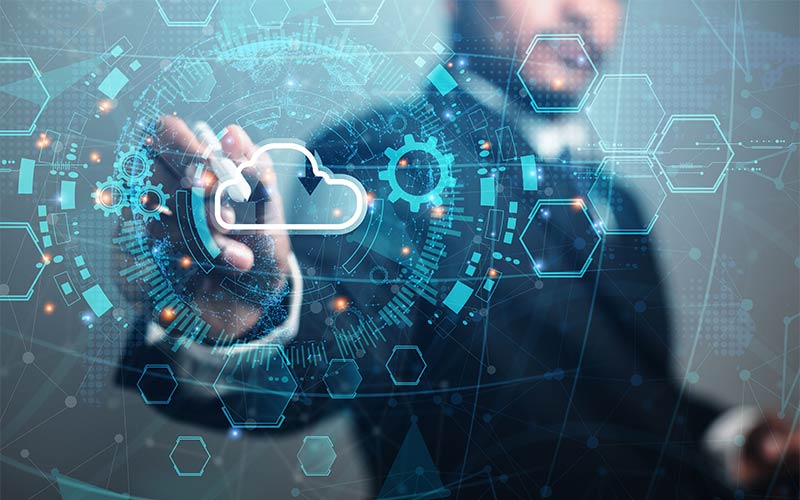 As the COO of ServerCloud, I understand the value of ensuring seamless IT operations within an organization.
In today's highly competitive business environment, it is critical to respond quickly when market conditions and/or customer needs change. One of the best ways to achieve this is by streamlining IT operations and maximizing the benefits of cloud computing.
Cloud computing arms businesses with a number of advantages to assist in reducing operational complexity, including on-demand scalability, tremendous flexibility, and significant cost savings By applying the power of the cloud, organizations can quickly and easily scale their IT resources as needs dictate, helping them respond to business changes with greater speed and agility.
In addition, cloud computing supplies businesses with better adaptability when it comes to the types of IT solutions they can use (and how they use them, for that matter), which contributes to an improved alignment of IT operations with overall business goals.
Leveraging a cloud computing service offers a multitude of benefits, not the least of which is the ability to reduce costs associated with IT operations. By taking advantage of the cloud's shared resources, businesses can greatly reduce both hardware and software costs as well as ongoing maintenance and support expenses. In addition, cloud computing can help organizations optimize their IT infrastructure by reducing the time and resources required to deploy, manage, and support their preferred solutions.
Cloud computing further contributes to streamlining IT operations by providing improved visibility and control over technology resources. With the cloud, organizations have access to real-time data and insights about their IT operations, helping them make more informed decisions when it comes to optimizing infrastructure. This can help businesses quickly identify and resolve issues that are detrimental to operational efficiency, as well as assist with taking advantage of new opportunities to improve IT systems and processes.
On top of the above, cloud computing can improve communication and collaboration for IT teams. Accessing and sharing information in real time generates tremendous opportunities for increased efficiency, something that really matters as remote/work-from-home and hybrid workforces grow in popularity. These tools help organizations improve the quality of their IT services, as well as reduce the time required to complete projects.
Finally, cloud computing can provide organizations with a boost to both competitiveness and overall business agility. Using the cloud, businesses can quickly and easily launch new products, services, and features, helping them stay ahead of the competition and in step with the needs of their customers.
This (once again) hastens responses to both market changes and opportunities, removing obstacles that might otherwise dull an organization's competitive edge.
From where I'm sitting, it's clear that streamlining IT operations with cloud computing can offer several benefits for better aligning technology operations with more broadly defined business objectives. Leveraging the power of the cloud, organizations can reduce their costs, improve IT infrastructure, increase collaboration and communication among teams, and more effectively defend against competitors. If you are considering a switch to the cloud or considering a new provider, it is important to choose one that fits your unique business requirements. Take your time and find the cloud partner that best fits your operational aspirations.