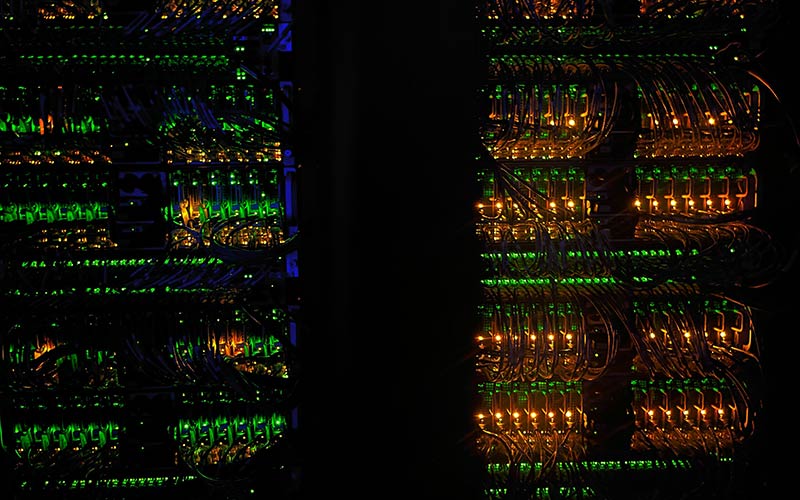 Private Cloud – Members Only
ServerCloud expertly designs and deploys complete private cloud environments. Using a selection of building blocks from ServerCloud inventory, your cloud can be deployed across entirely dedicated physical servers. This exclusive-use design feature differentiates a private cloud from public clouds.
1 Gbps (324TB!) burstable FREE bandwidth per account
Low overage rate of $0.0025 per GB ($2.50/TB) > 324TB
Performance optimized with Noction™ network intelligence
Dedicated Cloud Infrastructure
ServerCloud private clouds solutions are designed and deployed through a thoughtfully planned and executed process, carefully considering each customer organization's specific business objectives and requirements, and the appropriate technologies and infrastructure best suited to meet those objectives.
When requirements are understood and design is finalized, the private cloud is then deployed in a secure and controlled environment. This ensures that the private cloud is isolated from external threats and has the necessary resources to support the workloads and applications running on it. The deployment process also includes the provisioning and configuration of the underlying infrastructure, as well as the installation and integration of the chosen cloud management platform and any necessary software and tools.
Once the private cloud is deployed, it is monitored and managed to ensure it is running smoothly and meeting the organization's needs. When necessary, this includes adjusting the allocation of resources to meet changing demands, as well as implementing security and compliance measures to protect the data and applications hosted on the private cloud.
ServerCloud Instance SCI
™

Technology

Not All Cores Are Created Equal™ ServerCloud dramatically outperforms the competition, leveraging the fastest benchmarked AMD processor technology and dedicating it to client use. While other providers over-subscribe CPU resources, ServerCloud clients will never be asked to wait for scheduled access to CPU cores they're paying for. Our Perfectly Packed & Honestly Optimized™ promise means that we have fewer customers on each host node, giving each client exactly what they've paid for. All ServerCloud plans can scale throughput seamlessly when combined with ServerCloud's highly affordable Content Delivery Network services.
Expert Moves With ServerCloud
Using a range of tools and strategies, ServerCloud's highly experienced system administrators make it fast, easy, and accurate for large organizations to migrate resources from dedicated servers to our fast, reliable, and cost-effective cloud hosting environment. These tools include:
Automation tools: System administrators use automation tools (eg. Ansible) to automate the provisioning and configuration of cloud resources in order to deliver the infrastructure that your applications and website require. This helps reduce both time and effort when deploying the cloud environment and assists with improving the accuracy and reliability of the deployment process.
Migration tools: System administrators use migration tools to automate the transfer of data and applications from the customer organization's existing servers to the cloud environment. This contributes to reduced downtime and limits disruption otherwise associated with the migration process, ensuring that applications and websites are available to users during the transition.
Testing and validation: System administrators use testing and validation tools to simulate traffic and workloads on the cloud environment, and to validate the environment's performance, reliability, and scalability. This assists with ensuring that the cloud environment is prepared to handle our customer organization's applications and websites while preempting potential issues or areas for improvement before migration is finalized.
Ongoing management and monitoring: System administrators can use tools to monitor and manage cloud environments after the migration is complete. This can help ensure that the environment is running smoothly and efficiently, proactively identifying and resolving issues that may arise.