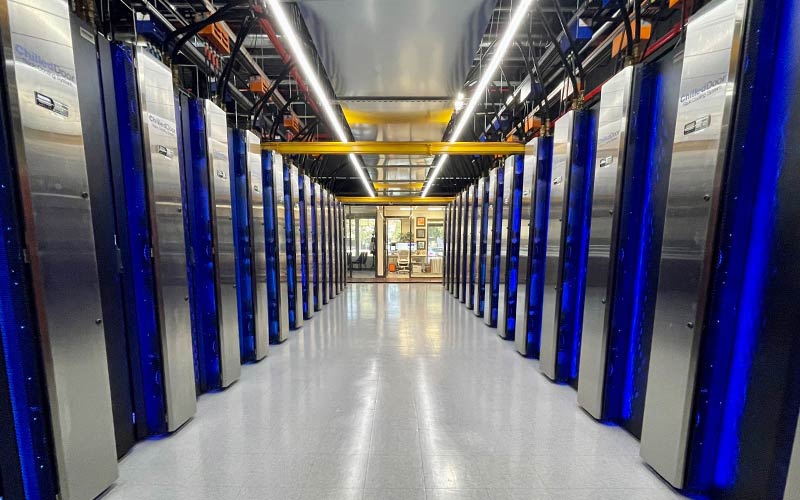 Data Centers
Deploy Limitless IT With Speed And Agility Across The Globe
Detroit, Michigan, USA
Miami, Florida, USA
Amsterdam, Netherlands
Green, Reliable, and Massively Connected!
Expansive Global Infrastructure
Since 1999, ServerCloud has been expertly managing the hosting needs of its global clientele. It owns and operates a global network, is connected to the world's largest providers, peers with hundreds of networks and exchanges traffic directly across dozens of internet exchanges. ServerCloud's connectivity is global, with cutting-edge routing that ensures the fastest connection to web surfers around the globe. In fact, our smart routing includes active monitoring to probe and verify the best performing paths, optimizing thousands of customer routes every day with on-the-fly changes.
ServerCloud's co-location of servers, storage and network equipment in wholly owned and third-party data centers is extensive. Safe and secure infrastructure includes:
Physical security: Physical security measures in place to prevent unauthorized access to the server and other equipment. This includes security guards, access control systems, surveillance cameras, and other security measures.
Environmental controls: Systems in place to control the temperature, humidity, and other environmental factors that can affect the performance and reliability of the server.
Power and connectivity: Data centers have reliable power and connectivity to ensure that the server and other equipment remain available and accessible at all times. This may include backup power systems and multiple connections to the internet.
Monitoring and support: Monitoring systems in place to remotely monitor the server, network and other equipment, in addition to local staffing for physical infrastructure support.
ServerCloud delivers safe and secure infrastructure with exceptional physical security, environmental controls, power, connectivity, and support to ensure that infrastructure remains available and accessible at all times.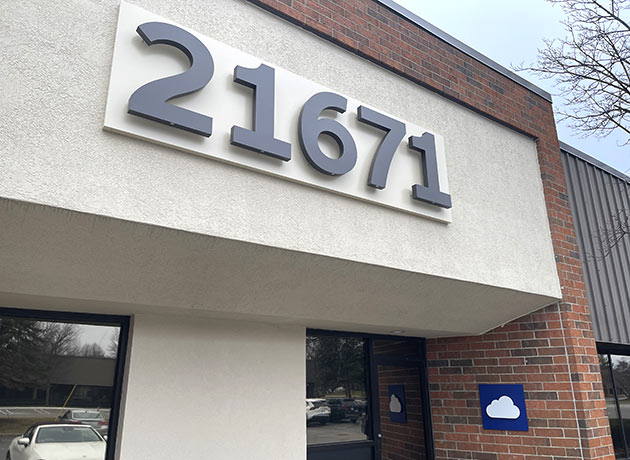 Home to ServerCloud's corporate headquarters and flagship data center, wholly owned and operated by ServerCloud. Designed for an incredibly resilient and redundant 1MW peak server load and 500KW peak chiller load. Infrastructure highlights of this location include:
(6) 500kVa Generators, separated into (2) banks of (3) generators each
(4) 250kVa Active Power Flywheels, separated into (2) banks of (2) flywheels each, supporting interior power delivery to (2) Anord Mardix 500kVa PDUs, one for A-side and one for B-side power infrastructure
(2) 1.5 MW Transformers for infrastructure Resiliency
4500 Gallons Diesel Fuel Storage with emergency re-fueling contracts in place
(4) Motivair FPC-7200 Chillers, separated into (2) banks of (2) generators each. 100% free cooling at 30 degree outdoor temperature
Anord Mardix USA Bus Bar system for A and B side power delivery to every row of cabinets with modular delivery of (3) 30A 208v per juncture flexibly deployed to support low and high density cabinets
Motivair ChilledDoors installed on the rear of every cabinet capable of cooling 15kW
(2) diverse dark fiber building entrances supporting dark fiber connectivity to (3) separate remote connectivity data center locations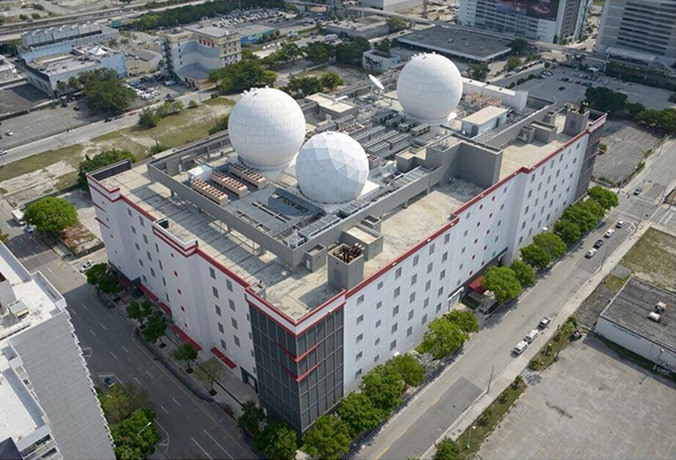 Currently owned and operated by global facilities leader Equinix, ServerCloud has been a tenant of this data center since 2006. ServerCloud maintains a large deployment of more than 2,000+ network, storage and server devices in addition to full-time on-site staffing at this world's most significant infrastructure location.
The data center known as the NAP of the Americas in Miami, Florida is strategically important on the global internet because it serves as a major hub for internet traffic in the Americas region. This data center is connected to multiple undersea fiber optic cables that provide high-speed connectivity to Europe, South America, and the Caribbean, making it an essential part of the global internet infrastructure.
The infrastructure of the NAP of the Americas is designed for fault tolerance, which means that it is able to continue operating even in the event of a failure or disruption. This is achieved through the use of redundant systems and components, as well as advanced monitoring and management tools that allow the data center to quickly detect and respond to potential issues.
For example, the data center has multiple power sources and backup generators, as well as redundant cooling and fire suppression systems. It also has multiple internet service providers (ISPs) and network carriers that provide diverse connectivity options, which helps to ensure that the data center remains connected to the global internet even if one of these providers experiences an outage.
The strategic location and fault-tolerant infrastructure of the NAP of the Americas make it an important hub on the global internet, and enable it to provide reliable and resilient connectivity to users around the world.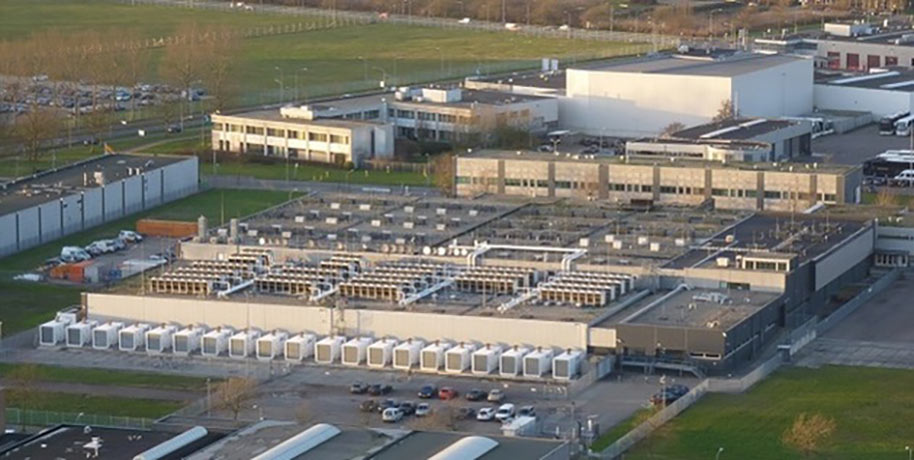 Located in Amsterdam metro, this data center which ServerCloud is a tenant in is owned and operated by Iron Mountain. It is connected to one of the world's largest data center markets and the AMS-IX Internet Exchange. It features a PUE as low as 1.2 and operates on 100% renewable power. The current design of this data center campus is 22.7 MegaWatt and it is directly connected to more than 50 global networks in addition to the world's largest internet traffic exchange, AMS-IX. ServerCloud maintains a medium sized footprint in this data center with more than 10 racks with 400+ storage, server and network devices deployed.