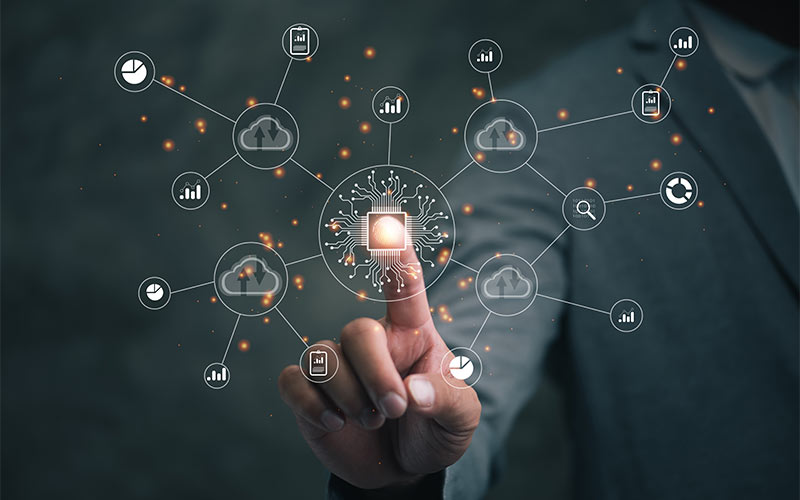 Compare Service Levels
Understand the different features of Basic, Advanced and Complete managed service offerings.
BASIC
(UNMANAGED)
FREE
ADVANCED
$4/vCPU
$.50/GB RAM
COMPLETE
$8/vCPU
$1.00/GB RAM

Technical Design & Consultation
X
X
X
Cloud & O/S Provisioning Assistance
X
X
X
24/7 Support by Phone, E-Mail, or Ticket
X
X
X
Complete CDN & Object Storage Product Support
X
X
X
Complete Cloud & Network Infrastructure Warranty
X
X
X
Migration Assistance
X
X
Escalated Support Incident Response
X
X
Advanced Configuration & Management
X
X
Customer Application Installation & Troubleshooting
X
X
Performance Optimization Analysis & Implementation
X
X
Dedicated Account Team
X
White Glove Migration & Project Management
X
Ongoing Management with Pro-Active Maintenance
X
Comprehensive Web Site, Service & Content Monitoring
X
Continual Measurement of Technical Goals and Outcomes
X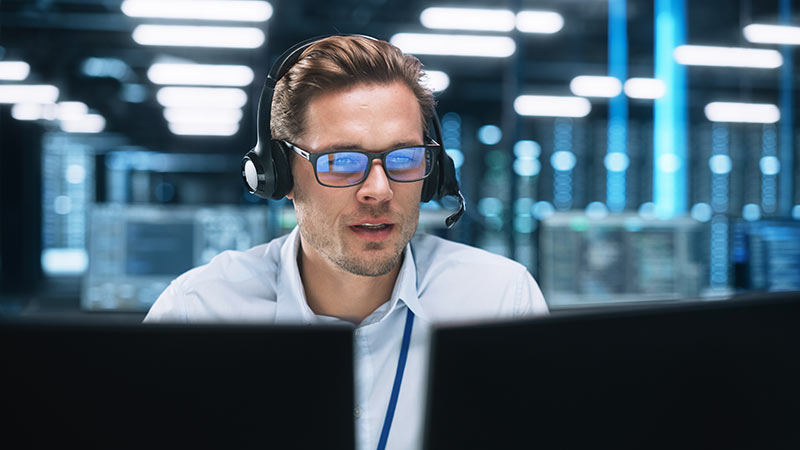 Fast And Friendly Expertise
Are you ready to experience unparalleled cloud support and server management that will elevate your business to new heights? Look no further than ServerCloud – the ultimate destination for all your cloud hosting needs! Our expert systems administration and cloud support team are dedicated to providing exceptional service, ensuring that your enterprise thrives in today's competitive landscape.
We pride ourselves on fast, friendly, and accurate support. The talented team of professionals at ServerCloud are always just a click or a call away, and ready to tackle any challenge head-on. Our response times are second to none, allowing you to focus on what matters most – growing your business.
Our creative and client-centric approach has always set us apart from the competition. We understand that each business is unique, and we place great emphasis on tailoring our solutions to meet your specific requirements. At ServerCloud we make it a point to go above and beyond customer expectations, constantly innovating to deliver cutting edge solutions that keep our customers ahead of the curve.
Transparency is a core value of the ServerCloud business. We believe in predictably on-time and open communication, keeping you informed every step of the way. You will never be in the dark about your cloud environment when our team is involved, as we provide regular updates and insights into your server's performance and security.
We understand that the online world never sleeps, and neither do we. ServerCloud's relentless commitment to customer support means that we are available to your enterprise 24 hours a day, 7 days a week. With our round-the-clock support, you can rest assured that we'll be there for you whenever you need us – day or night, rain or shine. Choose ServerCloud for your cloud needs and experience the unbeatable service that our expert systems administration and support teams have to offer. Give your business the competitive edge it deserves with ServerCloud – where your success is quite literally our priority.
Basic
ServerCloud's "Basic" support tier comes complimentary for all customers and is designed to cater to the essential needs of both businesses and individuals seeking reliable cloud services. Our Basic support tier offers a perfect balance of quality service and exceptional support, ensuring that your experience is seamless and stress-free.
Key Features of the Basic Support Tier:
Infrastructure Warranty: Enjoy peace of mind knowing that our state-of-the-art infrastructure comes with a warranty, covering any hardware or network failures that may arise during the hosting period, and keeping your web applications and workloads up and running.
Cloud Services Provisioning Assistance: Receive full support from ServerCloud technical teams deploying compute instances, storage and the associated networking from our Cloud Control Panel.
Operating System Installation: Our technical experts will install and configure your preferred operating system, allowing you to focus on functionality and content while we take care of the technical foundation.
24/7 Support: With our round-the-clock availability via support tickets, email, phone, and live chat, you can be confident that help is always there when you need it. Our dedicated support team is ready to assist you with any questions or concerns you may have, ensuring a prompt and efficient resolution.
Free Technical Consultation: Benefit from our free technical consultation service, where our cloud experts will provide you with personalized advice and recommendations based on your specific needs and goals. Whether you're looking to optimize performance, enhance security, or have other priorities, we'll be there to help.
Advanced
ServerCloud's "Advanced" support tier is a premium, all-inclusive solution that is available on-demand for businesses and individuals that value top-notch technical support. Building on the strong foundation of our Basic tier, the Advanced tier goes above and beyond to provide comprehensive support for systems administration, ensuring your cloud presence remains secure, optimized, and always ready to scale as your business needs evolve.
Key Features of the Advanced Support Tier:
All Basic Tier Features: The Advanced support tier includes all benefits of our Basic tier listed above.
Migration Assistance: Our experienced support team will guide you through the entire process of migrating your existing website, databases, and other data to our cloud hosting platform, ensuring a smooth and hassle-free transition with minimal downtime.
On-Demand Systems Administration: Gain access to our highly skilled senior engineers, available on-demand to provide expert systems administration support within your operating system. From configuring services to troubleshooting complex issues, our team is ready to assist whenever required.
Performance Optimization: Our senior engineers will analyze your server and website performance, implementing optimizations to improve load times, responsiveness, and overall user experience. Stay ahead of the competition with fast and efficient cloud performance.
Active Maintenance: Ensure the smooth operation of your cloud environment with scheduled maintenance services. Upon request, our experts will setup monitoring of your servers health for your team, addressing potential issues before they can impact performance or security. When issues do arise, your staff can engage ServerCloud for it's expert on-demand support.
Comprehensive Backup Solutions: Protect your valuable data with our complete backup solutions. Our team can configure backups for you, ensuring easy restoration in case of data loss or corruption.
Enhanced Security: Benefit from our advanced security management services (malware scanning, intrusion detection, firewall configuration, etc), safeguarding your cloud environment and data from potential threats and vulnerabilities.
Scalability Support: As your business grows, very often your cloud needs will grow along with it. Our senior engineers are on hand to help you scale your ServerCloud resources, ensuring seamless expansion without any downtime or performance issues.
ServerCloud's Advanced support offers a dedicated team of senior engineers at your disposal, allowing you to focus on your core business while we take care of the technical details. Enjoy the peace of mind that comes with world-class support and services.
Complete
ServerCloud's "Complete" support tier is the ultimate solution for those that demand the highest level of technical support and always-on management for their cloud resources. With the Complete tier, you not only receive all the benefits of our Basic and Advanced Tiers, but also a comprehensive, proactive, and outcome-driven approach to managing your entire technical business environment.
Key Features of the Complete Support Tier:
All Basic & Advanced Tier Features: The Complete support tier encompasses all advantages and benefits of our Basic and Advanced tiers listed above.
End-to-End Technical Environment Management: Our team of experts will work closely with you to manage every layer of your ServerCloud environment, ensuring a seamless, integrated approach that leaves no stone unturned.
Proactive Monitoring & Automatic Escalation: We leverage the latest and greatest monitoring tools to keep a constant watch on the health and performance of your servers and workloads. With automatic escalation, our support team is notified immediately when potential issues are detected, enabling rapid response and resolution to minimize business impact.
Technical Lifecycle Management: Our Complete support tier includes ongoing management of your technical environment's lifecycle. This ensures that systems remain up-to-date, secure, and optimized to meet the ever-changing demands of the digital landscape.
Outcome-Focused Partnership: ServerCloud becomes more than just a cloud provider; we become your strategic partner, dedicated to delivering tangible results and outcomes tailored to your unique business objectives. Our team works tirelessly to ensure that your cloud resources and environments scale and evolve in tandem with even the most dynamic shifts in demand.
Holistic Global Presence Management: We take a comprehensive approach to managing your entire presence on the ServerCloud infrastructure, ensuring that your applications and workloads always remain performant, reliable, and accessible to your customers, regardless of where they might be in the world.
ServerCloud's Complete support represents the pinnacle of cloud hosting support, offering an unrivaled level of partnership and degree of commitment to the success of your business. Trust in our Complete support tier to manage every aspect of your ServerCloud environment, empowering you to focus on what truly matters – driving your business forward in a complex and dynamic digital world.